Coaching First for STA and Open Water Swimming
Posted on 28th January 2019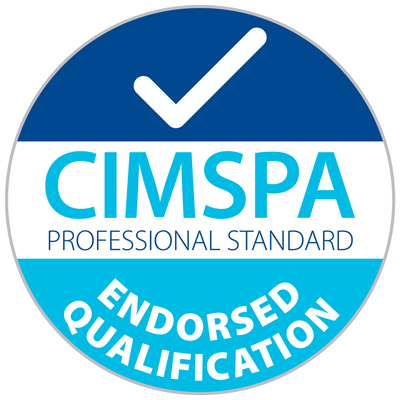 The STA Level 2 Award in Open Water Swimming Coaching has become the first open water coaching qualification to be endorsed by CIMSPA's new employer-led coaching professional standard.
This endorsement signifies that STA's awarding-winning open water swimming coaching qualification meets CIMSPA's professional standards related to coaching in the UK.
Kaylë Brightwell MCIMSPA, Head of Qualification Development at Safety Training Awards, said: It is fantastic to achieve endorsement from the sector's single chartered professional body—and to be the first to set the standard for professional open water swimming coaching in the UK.
CIMSPA's professional standards for coach and coaching assistant mark a new era for coach development, qualifications and training in the UK. They have been developed by employers, supported by CIMSPA, UK coaching and national organisations such as Association for Physical Education, Youth Sport Trust and ukactive Kids, who along with others made up the sector's Community Sport Professional Development Committee.
The new standards have been designed to provide an agreed reference point of the knowledge, skills and behaviours required of coaching assistants and coaches.
The launch of the STA Level 2 Award in Open Water Swimming Coaching qualification last year represented a first for this growing and diverse sector of the aquatics industry; a first-of-its-type collaboration with experts from the world of open water swimming, including Olympic silver medallist Keri-anne Payne, FINA open water consultant Colin Hill, triathlon champion Rick Kiddle, Channel Swimming Association, British Long Distance Swimming Association, International Ice Swimming Association and many more expert open water swimmers.
It was the first time so many organisations had collaborated and combined their knowledge, methods and practices to create an all-encompassing coaching qualification for the open water swimming world. One that matched the demands and growth this incredible and diverse sport offers to people of all ages and abilities.
In recognition of this, Safety Training Awards was honoured with the title of 'Collaboration of the Year' at the 2018 FAB (Federation of Awarding Bodies) Awards.
Endorsement from CIMSPA further highlights the high quality of the qualification and its relevance to the modern open water swimming coaching world thanks to all our expert collaborators, confirmed Kaylë.