STA Lead the Way With Pool Plant Operative Training
Posted on 19th February 2019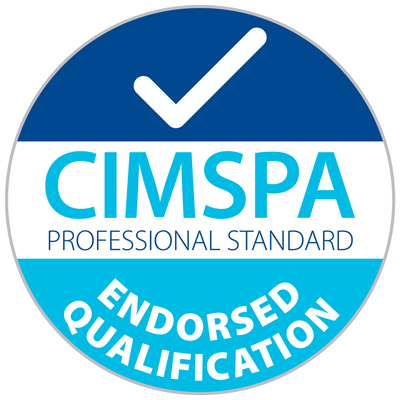 The Chartered Institute for the Management of Sport and Physical Activity (CIMSPA) has defined a new employer-led professional standard for the role of a pool plant operative in the UK, as part of its primary objective to 'define and facilitate professional development.'
Leading the way is the STA Level 3 Award in Pool Plant Operations, which is the only qualification that currently meets the new pool plant operative professional standard, and to receive professional endorsement by CIMSPA, the sector's single chartered professional body.
Luke Griffiths MCIMSPA, Qualification Development Manager (Pool Plant) at Safety Training Award, said he is delighted that the level 3 qualification successfully meets the professional standard set by the industry.
He said: As an awarding organisation with a passion for professionalising training in this niche, but important sector of the leisure market, receiving professional endorsement from CIMSPA further highlights the high quality of the qualification, its relevance to a modern leisure industry and most importantly, how it serves to promote safe pool, spa and interactive water feature operations.
Furthermore, by being the only pool plant qualification to currently meet this new employer-led professional standard shows our commitment to providing the highest quality training for pool plant operatives in the UK.
The STA Level 3 Award in Pool Plant Operations qualification, which launched in 2018 following a year's development and consultation with industry groups, has been produced by STA to ensure it is fit-for-purpose and relevant to the industry and all different pool types—from sports and leisure centres to hotels, spas, and interactive water features.
Written with the whole industry in mind, it is more user-friendly, robust and has a technically advanced syllabus that importantly covers all aspects of running a pool, spa or interactive water feature plant.
Luke explains: Today's commercial swimming pools come in a variety of forms, shapes and sizes, with all having a diverse range of uses and users. We therefore wanted the qualification's syllabus to reflect this, and by working with and listening to STA tutors, pool operators, health professionals, regulators and professional groups involved in the health and safety management of swimming pools, we have created all-encompassing content and learning outcomes.
This commitment and our investment in developing the qualification in consultation with the industry over the last couple of years has served to pave the way for us to meet the new CIMSPA professional standard, confirmed Luke.