Double Finalists at the 2023 Fab Awards
Posted on 23rd October 2023
Safety Training Awards (STA) has today been named as a finalist at this year's FAB Awards in not one, but two award categories: Innovation of the year and AO of the year for delivering real impact on equity, diversity and inclusion.

The FAB (Federation of Awarding Bodies) Awards recognise the contributions made by awarding organisations and their employees to education and skills over the past year.
For the 'Innovation of the year award', STA has been shortlisted for the impact STAnd Up for Swimming had on the swimming teaching community in relation to offering free training in response to the workforce shortage. The judges were looking for evidence of how STAnd Up was developed and applied to bring something new to the awarding industry.
---
Check out the video here:
---

The 'AO of the year for delivering real impact on equity, diversity and inclusion' is awarded in recognition that an AO has demonstrated exemplary insight and clarity of purpose in the area of equality, diversity and inclusion. STA's entry focussed on how we created an industry-first 'Inclusion Study' with ukactive to understand perceptions, incentives, and motivations within the swimming teaching community; and how this research provided the springboard for STA to break down barriers and create inclusive, impactful projects, with STAnd Up for Swimming cited as one of the many examples.
---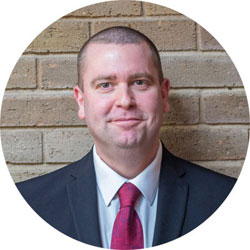 On hearing the news, Dave Candler, STA's CEO said: "It is a great honour to be recognised by the FAB Awards for the proactive contribution we made in helping the aquatics community with the ongoing swimming teacher shortages, and how we could use STAnd Up to also make an impact in communities that needed it most; this forms part of our commitment to promoting diversity, inclusion and equality in grassroots swimming.
Reaching the final four in these two award categories alongside respected AO's is a great honour in itself, and we wish all the finalists the best of luck."
FAB, the trade association for professional and technical awarding organisations, will announce all the winners at an awards dinner on the 30th November at the Marriott Hotel in Leicester.