Important Update From Ault Insurance
Posted on 17th November 2014
Members will have read reports in the STA ezine and STA magazine of a long–standing insurance claim against STA members. The incident occurred in 2000 and if not settled will be determined by the court in 2015 at the earliest. The claim could potentially be for a sum in excess of £3 million.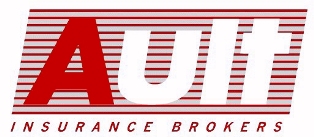 Member A was contracted to deliver swimming lessons and was not on poolside when the incident occurred; member B was assisting to deliver the swimming lessons and was on the poolside.
Until recently both members were being covered by STA member's insurance but the insurance company has subsequently withdrawn support for member A whilst continuing to support member B. This raises very important issues that potentially affect every STA member.
Member A provided swimming lessons using other teachers on a casual basis; this means the member was, in effect, running a business and therefore should have had both public and employers' liability insurance in the name of the business. The STA members insurance only covers the member when acting, as an individual, within their qualification; it does not extend to employees whether paid or unpaid, permanent or casual, employed directly or contracted on a self employed basis. At the time of the incident member A was not acting within their qualification and was not insured.
Member B was acting within their qualification and is covered by STA members insurance. However, the fact that member B is a party in this case demonstrates another area of risk. Normally an employee would not have a claim made against them, it would be made against the employer; but if the employer is not properly insured then action may well be taken against the employee.
Insurance is a complex and evolving area; to best protect you please consider the following:
If you use other people to deliver lessons or courses with you, or on your behalf, make sure that you have a policy covering your business, which should include both public and employers' liability insurance as a minimum. Most liability insurance policies define employee as any of the following:

A person employed by you under a contract of service or apprenticeship
A person hired to or borrowed by you
A self employed person and anyone working on a labour only basis under your control
A person engaged by labour only sub contractors
A person engaged under a work experience or training scheme
A person acting as a volunteer

If you are a sole trader and do not have anyone else involved with the delivery of your courses and lessons then as long as you make sure you keep your STA membership and your qualifications updated; any claims should be covered by your STA members insurance.
If you are an employee, as defined above, you should still make sure you keep your STA membership and your qualifications updated. You should also check that the company who are employing you has adequate insurance cover in the business name as this protects you if you are hurt as a result of your employer's negligence but also protects you if a claim is made against the business for your negligent actions.
For further advice and details of STA employers liability insurance, contact Ault Insurance and its specialist swimming brokers will give you the best advice available. Telephone 0121 553 4791 or email swimming@ault.co.uk.